Video Conferencing vs Video Call
Video communication has become a fundamental tool in the age of technology, bringing people together, no matter their geographical location. Although the terms 'video conferencing' and 'video call' are used interchangeably, subtle differences distinguish them.
Video Call
A video call is a one-on-one visual communication session between two users. It is much similar to a traditional phone call, but with the addition of video. Users can both hear and see each other in real time, bringing a more personal touch to remote communication. Video calling is generally used for casual, personal, or informal professional interactions.
Simplicity: Video call systems usually have a simple, user-friendly interface. A user can quickly make a video call with just a touch of a button.
Limited Participants: Video calls are generally between two users and not meant for larger groups.
Non-collaborative: Unlike video conferencing, video calls do not often come with many additional features such as screen sharing or file sharing.
Video Conferencing
Video conferencing is similar to video calling but designed primarily for business and professional usage involving multiple participants. It provides a variety of features that make virtual meetings resemble in-person ones.
Multiple Users: Video conferencing systems allow multiple users to join. Some systems can support hundreds or even thousands of participants, making it ideal for big corporations or remote events.
Collaboration Tools: These systems come with advanced capabilities, such as file sharing, screen sharing, team chats, virtual whiteboards and many more. These tools make collaboration much easier among remotely located teams.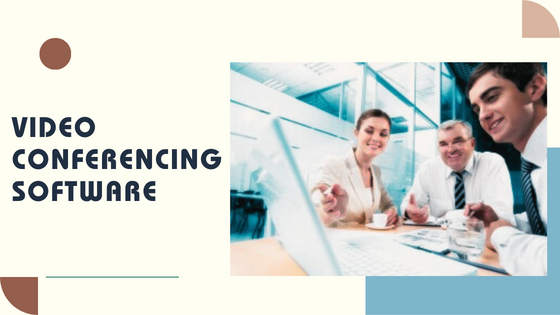 Meeting tools: Features such as meeting recording, schedule meetings, muting participants, and controlling attendees' interaction during the meeting are generally available in video conferencing systems.
Integration: Video conferencing software often integrates with other productivity tools or CRM systems used by organizations.
Security: They offer robust security measures to protect the sensitive information shared during meetings.
Popular Video Conferencing Software
Zoom: Zoom is widely popular for its ease of use, reliability and feature-rich platform, including screen sharing, breakout rooms, and meeting recording.
Microsoft Teams: An essential part of the Microsoft 365 suite, Teams offers seamless integration with other Microsoft products and a comprehensive video conferencing solution with chat and collaboration tools.
Stork: Stork AI is a personal video conferencing platform that makes it easy for organizations to set up meetings in a matter of minutes. Stork video conferencing software offers features such as screen sharing, video recording and meeting summarizing.
Google Meet: Integrated with Google Workspace, Google Meet provides a lightweight and easy-to-use solution for video conferencing with real-time collaboration tools and screen sharing features.
GoToMeeting: GoToMeeting is a professional video conferencing tool with a simple interface, HD video, screen sharing, and support for up to 250 participants.
In Conclusion
While both video calling and video conferencing serve the same basic purpose of connecting people visually, the difference lies in their scope and usage. While video calls are more personal and casual, video conferencing is essential for businesses supporting team collaboration and large meetings. Depending on your particular needs, either of these two methods can be beneficial. As remote work and communication evolves, having familiarity with these technologies is an advantageous skill.